The benefits of a well-oiled community paramedic program can send positive waves throughout a community. However, in the opening phases of a mobile integrated healthcare-community paramedicine program (MIH-CP), many organizations wonder how to secure sustainable funding.
Thankfully, MIH-CP programs are becoming more mainstream. With increased recognition, there are more options than ever to obtain the funding your program needs.
However, challenges still lay ahead. EMS managers and other community leaders often feel overwhelmed at the thought of fundraising and grant writing. It is not the standard skill set for first-responders to do proposal writing, network with community stakeholders, and lobby for external and internal funding.
Demonstrating and communicating how your program is helping the citizens of your community does not come naturally for EMS/Fire professionals. However, the majority of first-responders are humble, modest, and want to help people. By the end of this article, you will be armed with practical tips to fund your MIH-CP program.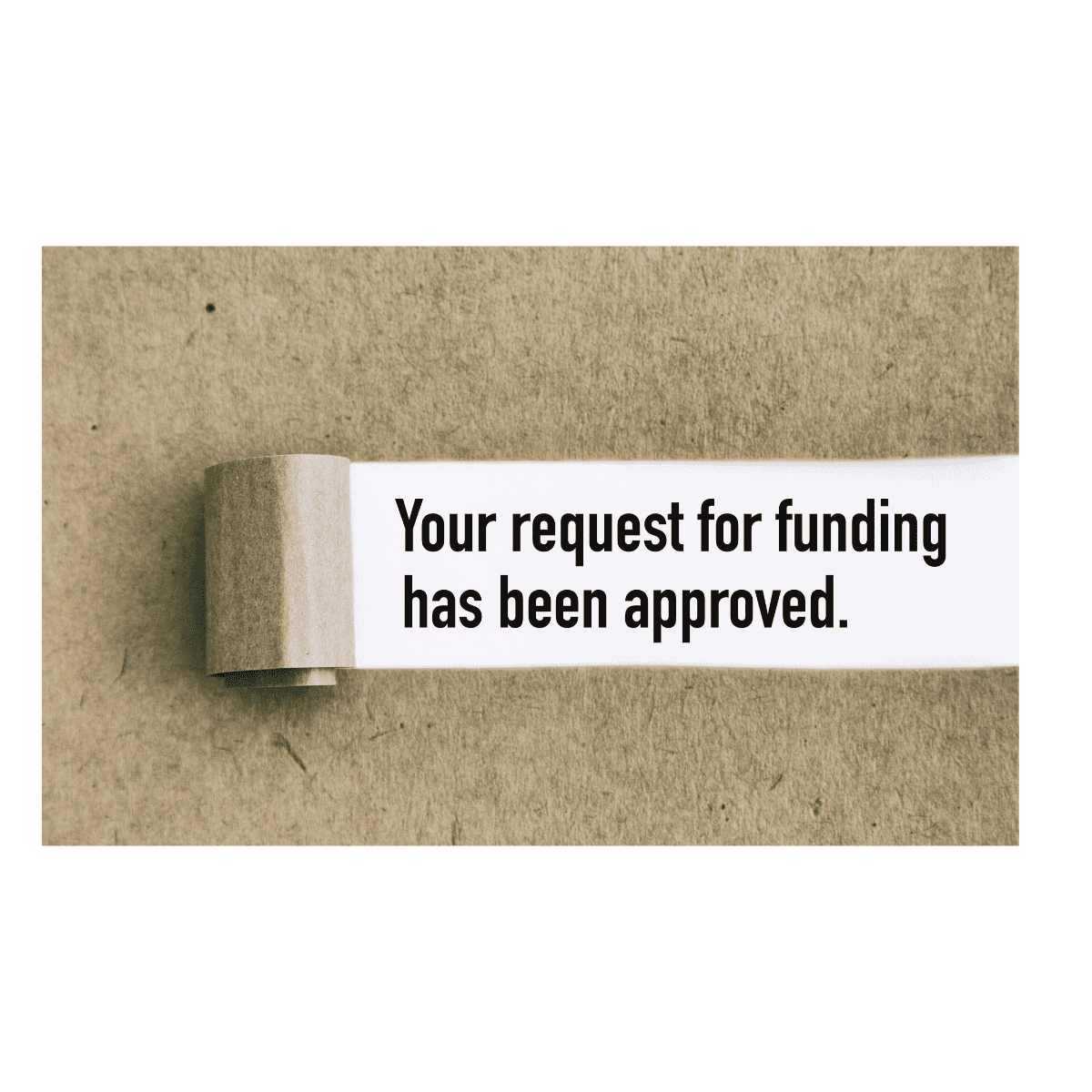 The Seven Best Ways to Fund Your Community Paramedic Program
Below, we examine seven ways you can fund your community paramedic program.
Here they are:
Allocate funds from your budget
Apply for Grants
Partner with local law enforcement
Pursue Medicaid
Private insurance
Partner with a local hospital
Use an effective network for communication
All right, let us jump in.
1) Allocate Money From Your Budget
The first step to starting an MIH-CP program is to allocate funds from your budget. Did you laugh out loud? We know it is hard to get blood from a stone. Nevertheless, even if you cannot get money to launch a program, you can convince leadership to allocate a few hours a week to a program. Starting with something, albeit small, will pay huge dividends down the road and give you a roadmap for an expanded program in the future.
The lessons learned even from a micro-program will be invaluable. The ability to prove your outcomes will lead to a more significant allocation of funds in the future.
Setting aside funds from your budget is essential for several reasons:
First, community paramedicine can save you money. To get the most benefit from this program, you have got to get the ball rolling. Though it may seem like an extra expense, you may be surprised to see that money come back to you.
Second, an effective MIH system requires partnerships. Connections to local clinics, law enforcement, hospitals, and surrounding EMS agencies is essential. Allocating your own funds shows other organizations that you are serious about a long-lasting partnership.
If you do not have any room in the budget for MIH-CP programs, several other options are available.
2) Grants for Community Paramedicine Programs
Many counties and states offer grants for start-up community paramedic programs. Maybe more daunting, but there is also a plethora of money at the federal level. Grants allow you to start your community paramedic program and get the gears turning.
After you have begun your program with a grant, you will be able to demonstrate to other members of the community that your MIH-CP program is effective.
In a "try before we buy" society, starting your program with grants allows you to build a solid resume to present to other members of the community. Then, when you bring your idea to a hospital or other community partners, they ask, will this work? Then, you can confidently affirm that your MIH-CP program is worth the investment.
If the word grant seems a little foreign or unattainable, do not worry. There are resources to help. If you are patient with the process and follow the steps outlined in the grant's conditions, you can receive the funding you need.
Multiple EMS agencies have been successful with grants for their community paramedicine programs. If you are interested in learning more about this process and getting more help, check out First Responder Grants. Another excellent source for help with grants is Assel Grant Services.
If you are looking to research on your own, these are some great websites to use.
3) Partnering with Law Enforcement
Local police departments are often plagued with the same issues as ambulance services. Like paramedics, police officers are frequently responding to calls involving mental health problems and other medical-related incidents.
An MIH-CP program can provide the specific care patients with mental health conditions require. Instead of taking a police officer out of service, dispatch can activate the proper resources to respond to the patient's needs.
Law enforcement is also seeing the benefit of community paramedics in substance abuse situations. Often, individuals caught in the throes of addiction need definitive help.
In many communities, police departments, EMS, and community health clinics join forces to create crisis response teams. This team will have all the resources to get repeat persons and patients on the path to healing.
Through the community paramedicine model, communities can directly respond to patients with mental health and substance-related illness. As a result, these communities will see lower repeat 911 calls, decreased hospital stays, and decreased drug-related crime.
If you are having trouble getting your program off the ground team with law enforcement is a great place to start. Presently, there is a lot of money being allocated towards Law Enforcement/Behavioral Health programs such as CIT (Crisis Intervention Teams), Co-Responder(Clinician riding with a police officer), and LEAD(Law Enforcement Assisted Diversion). EMS and Fire should be part of this solution.
4) Community Paramedic Funding Through Medicaid/Medicare
Community paramedicine is a relatively new idea. In the past, Medicaid and other commercial insurers have incentivized ambulance companies to transport patients to the ED. However, many of these patients do not need emergency care at a hospital.
Studies have found that a small portion of the population makes a large number of 911 calls. In one instance, 21 people were transported to the ER over 800 times during a 12-month period, generating nearly one million dollars in cost.
Some patients would be treated more effectively at urgent care or a mental health clinic. Other times, a patient may not need transport at all – they may just need to have a conversation with their doctor or an adjustment to their medications.
Medicaid is showing increased recognition of community paramedicine programs. The ability to prevent hospital readmission is especially encouraging to Medicaid, creating a pathway for increased reimbursement for MIH-CP programs. The launch of ET3 by CMS is the first step to this.
If you are looking to fund your program through Medicaid further, be sure to research your local guidelines. Every state can have slightly different rules surrounding how community paramedicine is reimbursed. Reach out to your state Medicaid officials and start a conversation.
You will be surprised by how responsive they are to innovative ideas to reduce costs.
5) A Community Paramedicine Partnership with Hospitals
Hospitals are a natural partner for any community paramedicine program.
A hospital's goal is to treat a patient's illness. Consequently, after hospitals discharge a patient, they do not want that patient unnecessarily being readmitted. Not only does readmission of patients place a strain on hospitals, especially in the wake of COVID-19, but it can result in penalties from Medicare.
If hospitals see a high influx of patient readmissions, Medicare can penalize the hospital. What does this mean? Essentially, Medicare will lower the financial reimbursement rate for those hospitals that do not meet the readmission criteria.
A community paramedicine program offers immediate treatment for this problem. In addition, once hospitals see the benefit of a community paramedicine program and their potential to save them money, many will be happy to provide funding for a program.
If you are interested, take some time to read more about Medicare's hospital readmissions reduction program or HRRP. The more you know, the more likely a hospital will be to have a serious discussion about a partnership.
One of the most successful program's working with a hospital is the Mobile Integrated Health program in Crawfordsville, Indiana. The partnership with Franciscan Health and the Crawfordsville Fire Department has expanded into many other areas, including their innovative pre-natal program Project Swaddle.
Hospitals are large entities with many moving parts. However, if you find the right champion within the hospital, funding will come your way.
6) Community Paramedicine Funding through Private Insurance
Private insurers can see the benefit of a well-maintained community paramedic program. Like Medicaid, private insurers want the patient to receive the best care for the lowest prices.
Here are three reasons private insurers are getting on board with community paramedicine:
Preventative care reduces emergencies
Community paramedics help patients follow through on check-ups
Scheduled appointments offer a clear path for reimbursement
Let us look at this in more detail.
Preventative Care through Community Paramedicine Reduces ED Use
Community paramedicine decreases the number of patients who check themselves into the ER. In addition, community paramedicine programs allow insurers to pay lower prices to get the patient the care they need before a costly emergency.
An ounce of prevention is worth a pound of cure – and insurance companies know it.
Community Paramedics Help Patients Follow Through on Check-ups
Often, patients will miss or skip their appointments with their family doctors – this causes those ailments to grow out of control. With MIH-CP programs, you bring the appointment to the patients. In-person visits or done by telehealth allows patients with mobility problems and disabilities to receive the preventative care they need.
Like fires, when minor medical conditions go untreated, they begin to spread into uncontainable beasts. As a result, what could have been a simple adjustment in diet, medication, or lifestyle becomes thousands and thousands of dollars in advanced surgeries and lengthy hospital stays.
Scheduled Appointments offer a Clear Path to Reimbursement
Emergencies are, by nature, unpredictable. Community paramedic programs offer a more predictable path for reimbursement for the EMS agency and the insurance company.
Emergency ambulance bills are costly. As a result, many patients are reluctant to follow through on payment plans. Some cannot pay. However, private insurers recognize that scheduled appointments offer a clear path for EMS, insurance, and patients.
It is a win-win-win.
So how does it work? The private insurer sends the team a list of their super-utilizers. The community paramedics go and see those patients and document the interactions in something like Julota. The community paramedicine program is then reimbursed at the agreed-upon rate for services performed. The revenue generated can then be used to either expand the program or put into other services necessary.
Anthem teamed up with a handful of EMS providers in Missouri and identified 500 of their high-cost, high-utilization members. Then the community paramedicine teams treated these patients for Conditions such as COPD, diabetes, heart disease, and many others.
Partnering with one or more private insurance companies can be a revenue generator for your MIH-CP program.
7) Use Julota for Effective Communication and Record-Keeping to Prove Outcomes
The glue of a good community paramedic program is efficient communication. Making the most of every patient interaction will produce results and cut down on cost.
Julota is the framework for organized record-keeping and private communications across agency and community partner platforms. Now law enforcement, emergency departments, and EMS agencies can seamlessly speak the same language when caring for their patients.
Julota allows for HIPPA compliant communication that ensures your patients get the care they need when they need it.
Here are several reasons Julota will help save your community paramedicine program money and secure a bigger budget in the future:
Julota ensures you direct the right resources to the right patient. For example, suppose a provider can see that a patient has had recent trouble with substance abuse. In that case, they will be better suited to outline a winning treatment plan by re-engaging the treatment provider. Thus, the program is preventing waste and saving money for your community.
Julota provides a map for patient care. This map helps providers and law enforcement better navigate care for those in their community. For example, if providers can evaluate a pattern in a patient's 911 calls, they can effectively address the issue.
Julota records your success. When you are approaching other organizations for funding or applying for a grant, having an organized record and reporting of what you do is essential. Julota creates this resume for you. Being able to confidently report what your organization is dealing with – and what you have done – will create confidence in potential partners.
Pursuing growth in high-functioning MIH-CP programs is in the interest of communities everywhere. If you would like to learn more about Julota, we would love to hear from you.